ST. PATTY'S SURVIVOR
HOW TO PLAY!
This elimination-styled fundraiser invites teams of four to test their luck over the
course of 10 days to win the ultimate grand prize! Each day, names will be drawn at
random and these participants are then eliminated from the competition.
Teams are not eliminated until every team member has been drawn and removed
from the running!
WHAT YOU WIN!
The winning team will be awarded our final CASH prize + an assortment of growlers
from Caps Off Brewery! The value of this prize depends on the number of teams
participating! The more teams, the higher the value, as $25 from each team registration
will be applied to the grand prize PLUS one growler for each immunity idol purchase
will be added to the grand prize as well!
HOW YOU WATCH!
Once registered, the team captain will be provided with a link to join the closed St. Patty's
Survivor Facebook Group as eliminations will be done live and posted in the FaceBook Group.
The elimination draws will start March 4th and will run until March 17th – St. Patty's
Day! Draws will happen at 1pm on weekdays only during the elimination period.
HOW TO REGISTER!
You can register your team of 4 players right here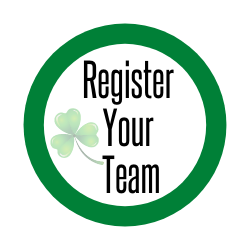 or if you would prefer to etransfer please contact Carolyn Johnson for forms and details at
carolyn.johnsonc@bigbrothersbigsisters.ca or 519-633-3830 ext 204