A life long friendship began when 54 year old, Bill Piggins decided to become a Big Brother to Ryon Oud in 1986.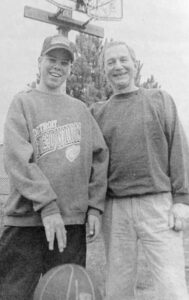 Ryon was only 6 years old at the time and never thought of Bill as old, "he always seemed young at heart" says Ryon. They spent almost every Friday or Saturday night together right up until Ryon finished high school. Bill taught him how to sail, swim, and how to build things in his shop. "He always included me in whatever project he had going on" explained Oud.
Over the years they had a few hurdles to overcome but Bill was only ever a phone call away. They always made sure to call on birthdays and Christmas. When Ryon was in his twenties he met and married the girl of his dreams, Bill stood up as one of his Best Men. Shortly after that Ryon and his wife relocated to Quebec to be with her family but Bill assured him again he was only a phone call away. There were several trips back to St. Thomas and Bill and Nancy were always one of the first stops.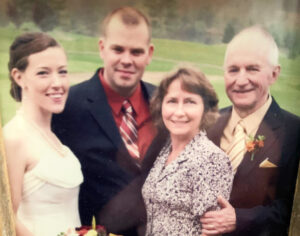 A few years later Ryon made a very important phone call to Bill to tell him he was going to be a Grandpa. A healthy baby boy arrived shortly after and was named William James after Ryon's best friend Bill. A baby sister arrived 18 months later and made Bill and Nancy grandparents again. They made a few trips to over the years including William's first birthday.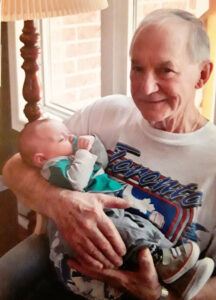 Ryon explained that over the last few years Bill's health was declining but he was there for him when he could. Back in July of 2020 he was able to spend a few days with him, but most importantly he was able to tell him thank you, thank you for never giving up on him, thank you for loving his kids like his own, and how much he loved him.  A few weeks later Bill past away. Ryon will forever be grateful for Bill and the lifetime of friendship they shared together.