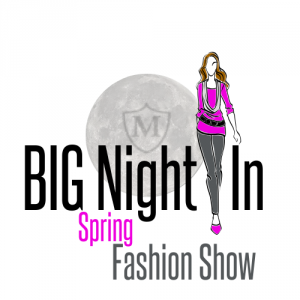 Plan a formal night in and support local St.Thomas businesses and Big Brothers Big Sisters of St. Thomas Elgin.
The fashion show starts at 7 pm so get dressed up, order in a gourmet meal from Salt & Pepper Meals, and enjoy the beautiful spring fashions from Mugford's Shoes & Clothing. The show will be filmed by Laing Studios and presented on the Big Brother Big Sister Facebook page Live on May 7th. Harris Flower Farms will decorate the fashion stages with beautiful floral arrangements and MyFM will help make this an entertaining live local event. It's also a great opportunity to support local and get your mom a Mother's Day gift! We hope to see you there!
An opportunity to purchase gift certificates from participating merchants will be available with a portion of the proceeds going to BBBS of St. Thomas Elgin.