Congratulations to Carol and Dan Caldwell, our WestJet Gift of Flight Winners!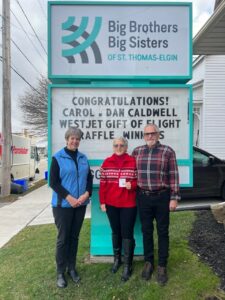 Carol and Dan are going to take some time to contemplate what beautiful destination they will fly to with their raffle win.  The winning ticket was #531.
Thank you to everyone who purchased a ticket in support of our agency!