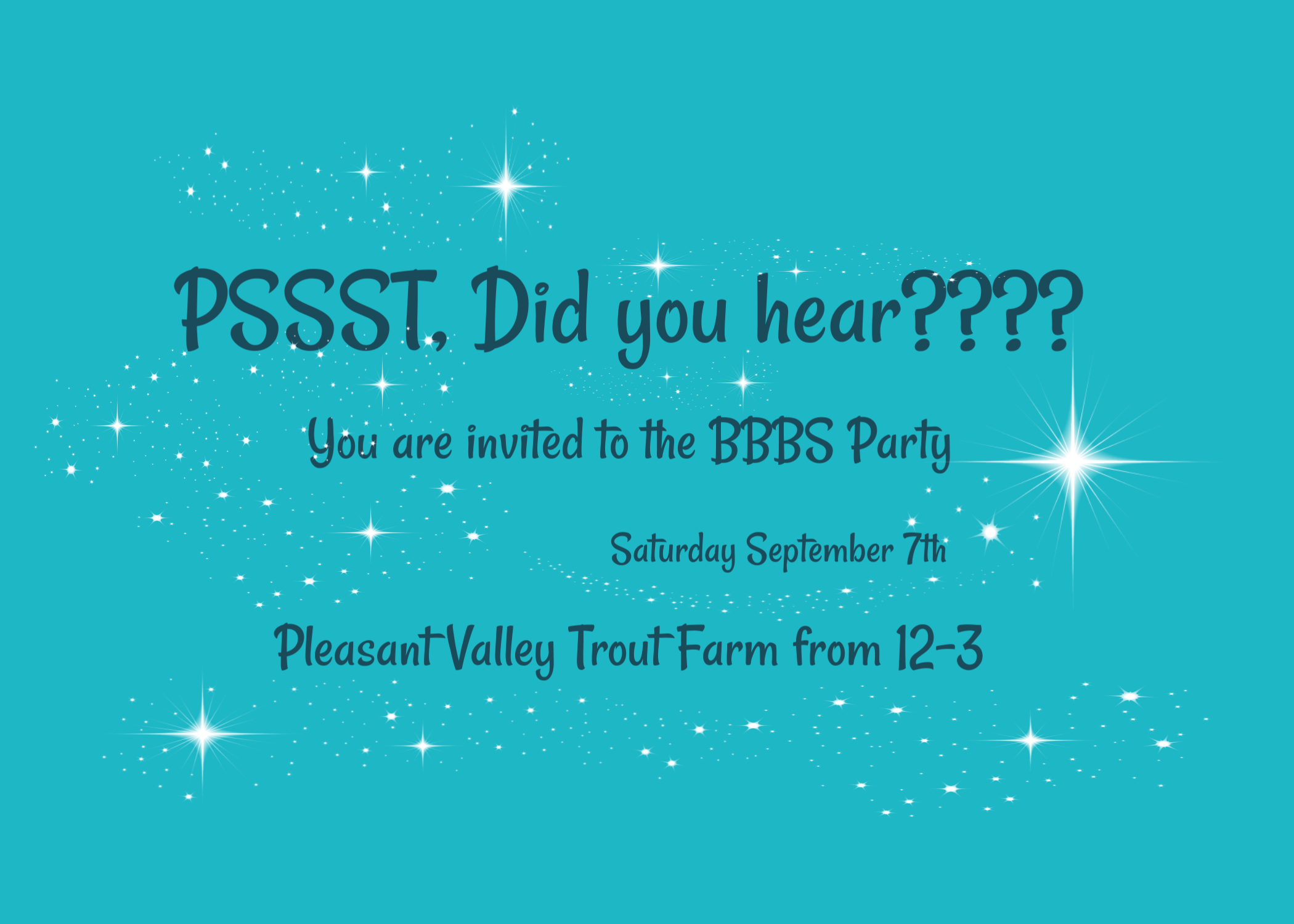 Party with Big Brothers Big Sisters
We want YOU to celebrate with us as we kick off Big Brothers Big Sisters month at Pleasant Valley Trout Farm!
This is a family friendly FREE event for everyone to attend and bring a friend!
BBQ, games, bouncy castle, and more – including our Big Ball Drop happening at 2pm!
Let us know you are coming by calling us at 519-633-3830! Transportation is provided!
Thank you to our sponsors ouronlinecompany, St Thomas Railway City, and MyFm